WB Philp | Apr 08, 2012 | Comments 0
Not many NHL players have experienced a rousing standing ovation on the road, but Saturday night, when 22 year old Steven Stamkos beat Winnipeg goalie Ondrej Pavelec, 3:29 into the third period for his 60th goal of the season, the knowledgeable Jets fans couldn't help themselves. They roared their approval for the Lightning phenom, who became only the 20th player in the long and storied history of the NHL to net 60.
After the game, Stamkos praised the Jets fans for the ovation, even though they spent most of the night booing him (A Winnipeg tradition). "That made it even more special, to like I said do it inCanadaand have them do an ovation like that it was amazing," Stamkos said.
To put Stamkos' achievement in perspective, according to HockeyLegends.com, there are 4,726 NHL players who did not score 60 goals in their careers.
With Stamkos' goal on Saturday, he joins Alex Ovechkin, Jaromir Jagr and Teemu Selanne as only the fourth active player to have scored 60 goals in a season. Of the nine franchises that have joined the NHL since 1991, he is the first player to score 60. Stamkos is the first player to score 60 since 2007-08, when Alex Ovechkin (65) did it. Stamkos' career high 97 points put him second on the list of players to score 60 with the fewest points.
An interesting side note:  The last player to score 60 goals in a season and not make the playoffs was Lightning GM Steve Yzerman in1988-89 with the Detroit Red Wings.
Stamkos led the NHL in goals, outdistancing second place follower, Evgeni Malkin by ten goals. He led the league in even strength goals with 48 and game winning goals with 12. Had Tampa Bay (38-36-8) made the playoffs, Stamkos would have been a top candidate to win the NHL MVP Hart Trophy. But, he certainly is the Lightning MVP, leading the team in games played (82), goals (60), points (97), power play goals (12), even strength goals (48), game winning goals (12), total time on ice forwards (1806) and shots (303). He was second on the team in +/- (+7), shooting percentage (19.8) and average time on ice forwards (22:01). Stamkos was third on the team in assists (37).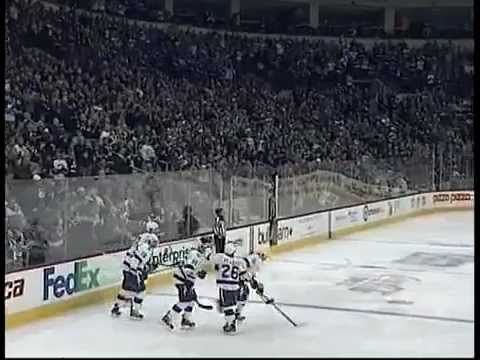 Despite the gaudy individual numbers, Stamkos is a total team player, "You trade this stuff in a heartbeat for winning a championship," the Lightning center said. "You don't play to score a certain amount of goals or to get individual awards. You play to win a league championship game."
The Bolts future is in good hands.
Photo courtesy of Linda Hamilton.
Follow WB Philp on Twitter @LightningShout and "Like" Hockey Independent Lightning on Facebook.
Filed Under: Eastern Conference • Featured • NHL • NHL Teams • Tampa Bay Lightning
About the Author: WB Philp is a published hockey writer who has a built in disdain for Barry Melrose. He covered the Detroit sports teams for many years until he came to his senses and moved to the Sunshine State. He is a true puckhead on a mission from God (Gordie Howe) to make hockey relevant in the south. He lives in Hockey Bay USA and covers the Lightning full time. Did I mention he hates Barry Melrose?
Comments (0)