Tyler J. Cameron | Mar 15, 2013 | Comments 16
The Blackhawks beat the BJs at Nationwide Arena or should I say the Penn ATP Arena 2-1 in a SO Thursday night. I swore I was watching Federer vs. Nadal battling it out on some clay out there. The game tonight was not enjoyable for this fellow blogger and one of the worst I've seen in a while. The puck was on edge for the majority of the night and despite the exceptional excitement the Columbus Blue Jackets announcers showed throughout the game, it was not as OUTSTANDING as they made it out to be. However, the Hawks should be used to playing on ice of this caliber as the United Center isn't much better.
Enough of the game as a whole, I wanted to pump out a quick piece to get a rapid reaction on recent call up Jimmy Hayes. Before I go on, I know it's just one game and the expectations should not be high as Jimmy fights through some nerves. Over and above that I want to look into the move itself by Mr. Bowman.
First off, Hayes looked as confused as 90% of people at the self checkout at Wal-Mart for most of the night.  It is easy to look out of place playing alongside one of the hottest players in the game today in Kane. Hayes did try to use his size out front of the net, down low and even chipped in with a couple hits. Actually, in over 15 minutes of play he was only credited with one hit (i'd give you 2 Jimmy) along with a couple of shots.
The Hawks won and either way Hayes wouldn't have been a make or break player in this game. To me, I just get a little tiresome of videos like –> this <–
Now don't get me wrong, I have no issue with Hayes. I think, although his skating is suspect (especially trying to keep up with Kane) he is an interesting prospect. The problem is, something needs to give because he's 23 and someone needs to determine what kind of player Jimmy is going to be.
The Hawks have tried him at centre, which speaks volumes because he is clearly not a middle-man. His trial there was not pretty in Rockford and the fact that Bowman says he's capable of wing OR centre in the NHL has to be an inside joke.
So, Hayes' play in Rockford (on the wing) has earned him spot duty as Patrick Sharp for a while, I was personally hoping to see 2 others before the 6'6 American:
-       Jeremy Morin
-       Ben Smith
I'm not going to hide that I'm a Ben Smith fan; he's a winner and I love his game. Is he perfect? Nope. Is he on a one-way deal next year that the Blackhawks committed to already? Yep! I would think he would get a look sooner than later to see where he's at in his progression.  I mean,  c'mon… how can you not give this kid a chance after this?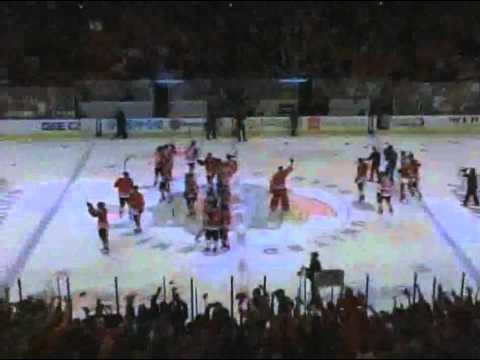 Jeremy Morin, who has had injury trouble like Smith has seemed to find his game again. He is tied for first in goals (22) in Rockford with the recent call up Hayes but, at 5 inches shorter and 20 lbs lighter plays a more physical game.
He's a natural LW and it would have been a perfect opportunity to throw him into the fire. Hayes had a little more exposure last year so why not see what you have in Morin.
It's maybe that management have already decided what they have in Ben Smith, Jeremy Morin and while we're at it Brandon Pirri (the black sheep of the fam) that keep Jimmy Hayes on their My-5.
If that is the case, the question then becomes, why hold on to them Stan? The deadline is coming up and it's time to make some big boy decisions about your prospects.
Ty's Tidbits
~ Now, you know I couldn't leave you hangin' with that title: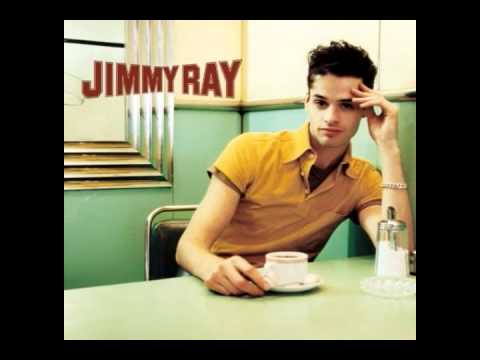 Ty Cam out!
(@tycam)
Filed Under: Chicago Blackhawks
About the Author: I am a rare Chicago Blackhawks fan from Canada, one might describe me as a hockey connoisseur and a solid checking line centre to your local rec hockey team. I once lived in a town of 500 people and now work in the hockey mecca that is Toronto. I work for the Score Television Network so I couldn't get away from sports if I tried. These opinions are one of my own and not of Score Media Inc. - don't get it twisted.
Comments (16)