Fred Poulin | Dec 06, 2009 | Comments 8
Tomas Plekanec may face a suspension after a butt-ending incident that happened during the Canadiens' centennial game on Friday night. In the third period of the Habs' 5-1 win against the Bruins, Plekanec butt-ended David Krejci with the end of his stick right after the face-off. Plekanec received a four-minute high-sticking penalty on the play. Krecji also received a minor roughing penalty on the play after trying to get retribution from Plekanec.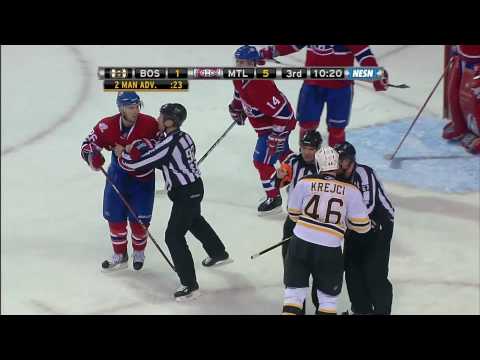 "I don't care about suspended, but he should stick up for [himself]," Krejci said before Saturday night's game with Toronto at TD Garden. "But he didn't do it. He did what he did and he just left. He didn't respond or anything. So I think it's a gutless move. And we'll play them again this year, so we'll see what happens."
Bruins general manager Peter Chiarelli confirmed that he has been in contact with the NHL offices about the hit and the league is currently reviewing it.
Plekanec has never been known for his dirty play a la Daniel Carcillo, but this gesture was totally unnecessary and dirty on Krejci. The incident is very similar to last year's play where Daniel Carcillo was suspended for hitting Max Talbot in the face with his stick. Carcillo got a one-game suspension.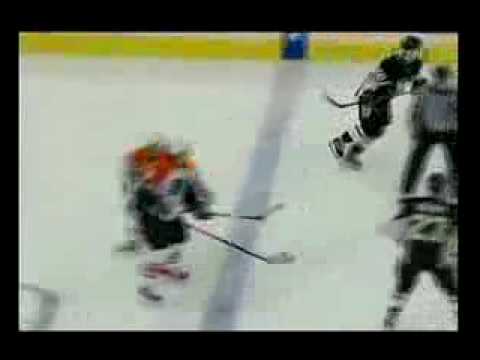 Would you suspend Plekanec? If so, for how many games?
Filed Under: Boston Bruins • Montreal Canadiens • NHL • NHL Teams
About the Author: Working as a freelance sports writer and translator, Fred, 33, graduated from Laval University in Quebec City, earning a bachelor of translation in 2002. An avid fan of the Northeast division teams, he's also a long time fan of the Washington Capitals and the Montreal Canadiens. Fred also speaks fluently French and Spanish. http://twitter.com/FredPoulin98 www.traductions-quebec.com
Comments (8)