Fred Poulin | Nov 28, 2011 | Comments 0
NHL Senior VP, Player Safety, Brendan Shanahan has decided to suspend Montreal Canadiens forward Max Pacioretty for three games following Saturday's controversial hit to the head of rearguard Kris Letang of the Pittsburgh Penguins. Pacioretty's disciplinary phone hearing with Shanahan occurred earlier today before the Canadiens boarded their flight leaving for their three-game West Coast trip which will begin when they visit the Anaheim Ducks on Wednesday.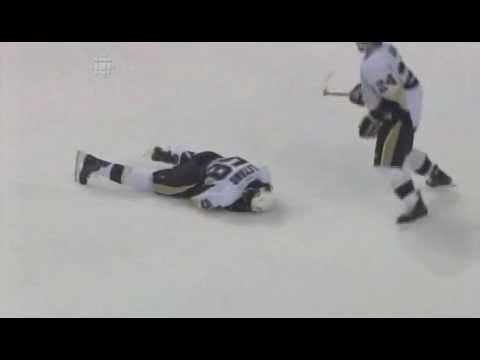 As you can see on the play, Pacioretty is coming full speed to hit Letang who had just entered the zone trying the shoot the puck on goal. We can see Paxioretty lift his left elbow to hit Letang's nose. Not even a minor penalty was assessed on the hit by referees Dan O'Rourke and Mike Hasenfratz, who were simply mediocre all night long for both teams.
"I feel terrible that he got hurt and I'm thankful that he came back," Pacioretty said following the game. "I'm sorry for what happened and I'm glad he's okay." he added. Pacioretty also apologized twice to Letang during the game. Letang really appreciated the gesture.
As a result of the body-check, Letang broke his nose and the team trainers had to insert a pin in his nose so he could come back a score the game-winning goal in overtime on another controversial play. The referees should have blown dead the play since Carey Price had the puck covered, but they decided to let the game continue and Letang was able to dislodge the puck and score the game winner as seen below.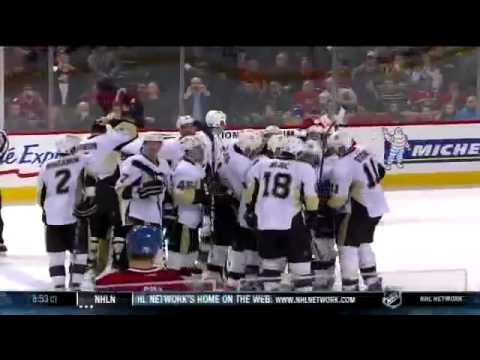 This suspension will certainly make Habs fans angry as last season, Pacioretty was the victim of a dirty hit by Zdeno Chara, who ended his season and was left unpunished by Colin Campbell who has since been replaced by Shanahan…
Pacioretty, who has ten goals and nine assists for 19 points in 24 games for the Canadiens, will miss Wednesday's game in Anaheim as well as Thursday's contest in San Jose.
The good news for Montreal is that all-star defenseman Andrei Markov is nearing a return to action and could well make his season debut during the three-game trip to California.
——
Fred is a freelance sports write and translator, as well as a featured Montreal Canadiens blogger on http://hockeyindependent.com/blog/ and a baseball columnist on http://www.dobberbaseball.com/. Fred also joined HabsAddict.com in time for the 2011-12 season.
Filed Under: Featured • Montreal Canadiens • Pittsburgh Penguins
About the Author: Working as a freelance sports writer and translator, Fred, 33, graduated from Laval University in Quebec City, earning a bachelor of translation in 2002. An avid fan of the Northeast division teams, he's also a long time fan of the Washington Capitals and the Montreal Canadiens. Fred also speaks fluently French and Spanish. http://twitter.com/FredPoulin98 www.traductions-quebec.com
Comments (0)