MattandDan | Sep 05, 2013 | Comments 0
We like to point out the largely awful decision making of Garth Snow. Recently, Snow has made drafting defensemen a super priority, as the D as dominated the last few drafts. However, defensemen rarely score prolifically, so who exactly is going to put the puck in the opponents net? Poppycock! Who needs to score when you never let up a goal? Thus, we introduce…
Ladies and Gentlemen, your 2016-2017 New York Islanders! (Opening night ages in parenthesis)
Ville Pokka (22)
Adam Pelech (22)
Ryan Pulock (22)
Griffin Reinhart (almost 23)
Scott Mayfield (24)
Andrey Pedan (24)
Calvin de Haan (26)
Travis Hamonic (27)
Matt Donovan (27)
Andrew MacDonald (30)
That is of course if the Islanders don't have a change of heart on their own drafted version of Thomas Hickey (28) in Aaron Ness (27), or continue their love affair with Brian Strait (29). That's also assuming that the other 7 defensemen drafted since 2010 that aren't listed here and are still Islanders property don't get a long look either, which we expect Doyle Summerby (23 in 2016) to make a push merely because he's 6'5″ and 225 now, and Snow loves himself a big ol' defenseman.
We do have a solution to all of this, however. Since Snow has proven relatively awful in drafting goalies or scoring forwards, we're suggesting a turn back the clock defense similar to the New Jersey Devil's clutch and grab versions of the neutral zone trap and left wing lock. Except, the Devils used 12 forwards. Snow and Capuano's Islanders will be employing 12 defensemen on the ice, and using 9 forwards that can occasionally score- meaning Tavares and the 2 guys around him, then start throwing darts. Also, you guessed it, the goalie is being pulled for an extra defenseman- Snow was influenced by the scouting staff's (read: Youtube) video of the Islanders save of the year, made by not Evgeny Nabokv but Lubomir Visnovsky.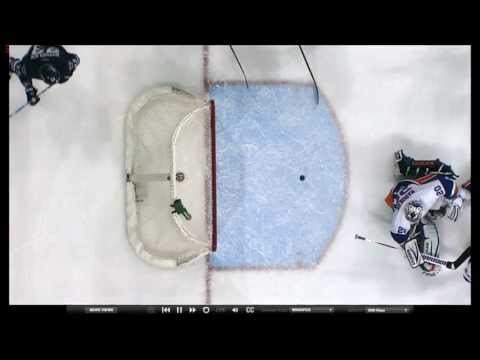 And if there's anything Charles Wang loves more than a wacky new idea, it's grabbing land in Nassau County, but that's about it.
So I'm sure you're saying that the idea of rolling a team of defensemen is completely stupid, and that we're jerks for suggesting such. You may even think that there is likely a rule against using a team made up of defensemen. However, there is no rule about how may defensemen can be on the ice at one time. And we're not jerks for suggesting this. One NHL coach actually did such. Some consider him a minor league coach in NHL clothing, to be fair, so this isn't just a flight of fancy on our part- one team was actually stupid enough to field an entire lineup of defensemen.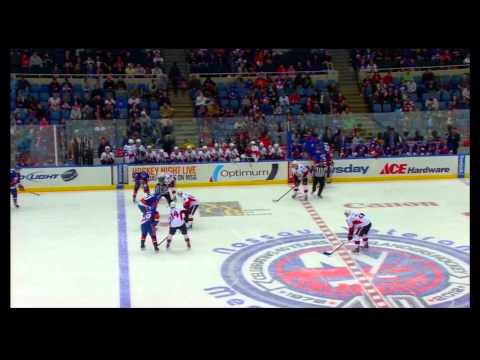 That honor goes to Jack Capuano. Isn't that shocking? It's one time the Islanders didn't do more of the same…and yet it still failed. Kudos!
Maybe it's time the Islanders traded some of these prime defense prospects who are all clearly can't miss in order to bolster up issues the team has, like goaltending, second line center, and even a first line defenseman? Because we're sure that if Snow doesn't, which in fairness he won't because he's trade shy, you can expect more of the same.
Filed Under: New York Islanders • NHL • NHL Teams
About the Author: We are two long time hockey fans who certainly have our own opinions and points of view. Feel free to share yours. Follow on twitter @joshbarely
Comments (0)