MattandDan | Jun 05, 2013 | Comments 2
Time is both a wonderful gift and a fantastic curse. Think of those times in life where time seemed to stand still. Those tend to be moments where you really did not want to be there.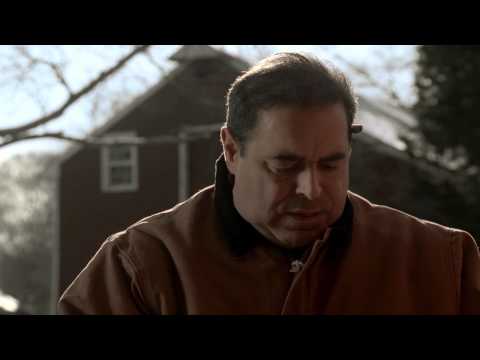 Think of those times in your life that went by way too fast. Maybe it was a first kiss, or a first hockey game, or a great night out. Those were the good times.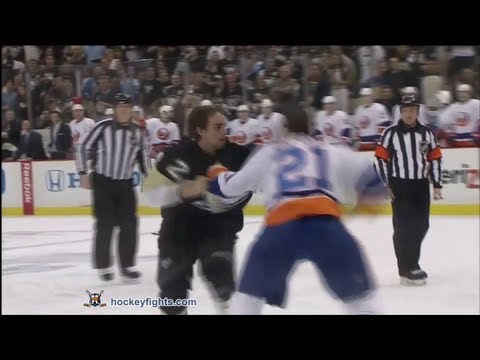 And that's what scares us. John Tavares has been an Islander for 4 years. Man, did that go by fast! And that scares us, because he can walk away in 5 years. Basically next season's Olympics is John Tavares' mid life crisis with the Islanders. Now, of course the Islanders can re-up his contract, give him a raise, etc, but what motivates John Tavares? Winning. He will get paid anywhere. He wants to win. So what do the Islanders do about it? 
Waiver wire. AHL veterans. NHL retreads. NHL castoffs.
"But they made the playoffs!" Yes, they did. And we are TIRED of hearing this statement being said like we won a Stanley Cup. The Islanders were beat in 4 of 6 post season games, twice via shutout. The playoffs were a feel good story, but think about the goal- winning. Progression. Doing better than before.
Folks, the Rebuild Is Over. Once a team makes the playoffs, you've tasted the fruit of a rebuild. A playoff team generally gets mid to low level draft picks, so scooping up the top talent is no longer an option by merit of playing hockey. The drafts of 2010-2012 will define Garth Snow as a general manager. And that means time. John Tavares will give us 5 years. Thus, Snow's draft picks can not take 5 years to develop to fruition. So we ask this simple question:
 What is the timetable for results?
 Look at the NHL landscape in 2013:
The Rangers underperformed. They fired their coach. What did Vancouver do with a playoff regression? Fire the coach. Dallas didn't make the playoffs? Fired the coach. Buffalo missed the playoffs? Fired coach. What did Colorado do with no progression? Fired the coach, and replaced him with a Hall of Fame playing talent with an amazing amateur coaching record. What did Tampa Bay do with no progression? Fire the coach. When Montreal last missed the playoffs? Fired the coach.
Here is an AMAZING statistic: Jack Capuano is the 9th longest tenured coach in the entire NHL. He has two career playoff wins. On the other hand, at least one of the fired coaches was a Stanley Cup winner. So then what makes Capuano bulletproof? The answer should be nothing.
Another question: what can best help John Tavares win a round or two of the playoffs in the upcoming season? The answer should be: a new head coach with new assistants.
 We all see the reluctance of Garth Snow to make an NHL player trade. We also see the Islanders failure at importing useful players via free agency. Via unconfirmed twitter rumors, someone allegedly recently working out with a Ted Nolan/Scott Gordon era Islanders player said the players were told back in 2008 to expect no free agents or major moves until the building issue was settled, and were told to expect nothing until 2015. 7 years. Longer than an average career. THIS is why free agents would not sign here, and likely will not until 2015. They know no one is coming in to help; that they will waste their productive years here and maybe even a whole career. Mayb the key question on the vaunted Islanders psychological test is "Are you fatalistic?" So, since Snow refuses to free agent up some help for Tavares, and will only trade for end of the liners, the only avenue left to help JT91 is new coaching.
This is the next logical step moving forward, not lateral, in the rebuild process.  Many Islander fans like to point to other franchises that went through similar growing pains and similar rebuilds.  Look no further than Chicago, Los Angeles and Pittsburgh for the difference that a coaching change, and in some cases multiple coaching changes to successful teams, will make. A new and improved experienced coaching staff will ensure that the Islanders and their roster of young, homegrown players will take the next step of development that we keep hearing about. For the rookies, they can take the all important proper first steps. Ask Nino how an elite prospect was treated as a rookie if you need evidence of the Capuano rookie development system.  But this is not just on Jack Capuano.
The trio of Capuano, Weight and Thompson must be replaced.  To quote the disgusting New York Rangers General Manager Glen Slather, "Every coach has a shelf life." Capuano et al's has expired. The Islanders special teams were Jeckyl and Hyde all season. In the playoffs, the power play went powerless. That falls exclusively on Doug Weight. That Mark Streit was still the go to guy on the point, effectively neutralizing the better option of Lubomir Visnovsky shows that either Weight loves the slap pass, or he was afraid to make adjustments to his power play style. A coach that fears adjustments? Damn. Brent Thompson may be a decent option as an assistant. The defense did improve over the course of the season, although we wonder why it took them so long to figure out that substituting Radek Martinek for Joe Finley would improve the overall product. A position specific assistant coach should have the guts to call his own players from day one, not when injuries and roster juggling create that opportunity.
A new coach should name his own staff.  Let the new coach take the reins and lead the team behind the bench, while John Tavares leads the team on the ice.  If the new coach wants one or both of Thomson and Weight, so be it, but Snow should not demand that they be used. That should be a decision of the new guy. If the Islanders want to send a message to free agents that this team is serious, which they started to do so by re-signing Lubomir Visnovsky, then the next message they should send is that management is serious. Management should show that it understands hiring those smarter than you often leads to success.  This will send a vastly larger message than a two-year contract which pays a washed up veteran millions of dollars…or an AHL goalie $4.5 million for the cap hit so you reach the floor.
Through the season the Islanders coaching staff didn't change a damn thing.  When they finally did, they broke up one of the top scoring linemates in the NHL over the past 3 seasons. The three coaches all stated the following when talking about the team's improvement in much troubled areas: "These players taught themselves", "The players all got together and decided…"  "This team made the commitment to supporting each other…" Never did anyone anywhere say "This coaching staff made great in game adjustments" or "Jack, Doug, Brett showed us the way" or "Other coaches praised Caupano's strategy." Nope, not once. Jesus, players cited Marty Reasoner as the reason that they picked up a bounce back win in Pittsburgh after an embarrassing game one loss. MARTY REASONER WAS MORE INSPIRATIONAL AND RATIONAL THAN JACK CAPUANO. X's and O's be damned!
The clock is ticking on Tavares. 5 years. Since player help is 2 years away- even considering the 5 inexperienced first round picks that may be on board next season- a new coach is the logical step. A playoff experienced NHL coach with a few series victories under his belt, and maybe some successful assistants makes sense. There are names out there. To use a Garth Snow phrase, let's kick some tires. And since Charles Wang likes to be creative, here's an idea- trade a pick, prospect, or player for a coach. It can happen.
Because if Snow is reluctant to make that kind of move, let us revisit the 2013 NHL landscape:
What did Edmonton do with no progress? Fire the General Manager. What did Columbus do with no progress? Fire the General Manager. What did Toronto do with no progress? Fire the General Manager. What did Dallas do with a regression? When Montreal last missed the playoffs? Fire the General Manager.
No cup by 2017 would likely be the Tavares exodus, and another rebuild. And who could blame a guy for giving his boss NINE years of his limited career away just to see no return in loyalty by getting him some help? If this team is not in the semifinals next season, there is no need to keep either Capuano or Snow. As is, keeping this coaching staff and not making elite acquisitions to improve a fringe playoff team is going to make the 2013-14 Islanders look a lot like the 2012-13 Islanders. Or as we like to say, expect more of the same.
Filed Under: Buffalo Sabres • Colorado Avalanche • Columbus Blue Jackets • Dallas Stars • Eastern Conference • Edmonton Oilers • Montreal Canadiens • New York Islanders • New York Rangers • NHL • NHL Teams • Pittsburgh Penguins • Tampa Bay Lightning • Toronto Maple Leafs • Vancouver Canucks • Washington Capitals
About the Author: We are two long time hockey fans who certainly have our own opinions and points of view. Feel free to share yours. Follow on twitter @joshbarely
Comments (2)