MattandDan | Mar 02, 2013 | Comments 7
"Charles Wang and Garth Snow were sleeping upstairs, pretending that Jack can make players care!"
OK, so it's not as good as King Diamond, but we're trying to make a point in stealing a line from his song, "The Invisible Guests," because if there is a team with invisible guests, it's the Islanders. Check out the numbers of our X liners:
| | | | | |
| --- | --- | --- | --- | --- |
| Player | Games | Goals | Assists | Plus/Minus |
| Josh Bailey | 11 | 1 | 3 | -1 |
| Kyle Okposo | 21 | 2 | 6 | -6 |
| Keith Aucoin | 19 | 4 | 2 | -3 |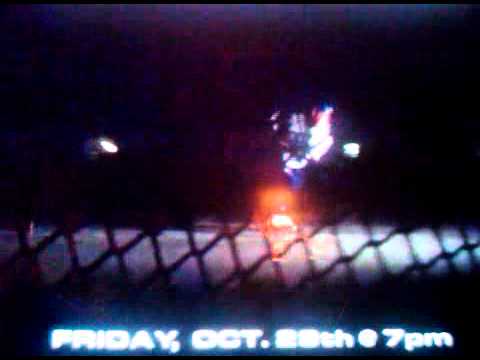 If this was merged like Voltron into one player for a 48 game season, this player would have 6g, 10a, -10, which isn't even the lions Voltron, but those homeless puny little car spaceships version. For a full regular season, 11g 19a -20. Hmmm….this resembles one giant waiver wire type player, or  Bailey's numbers from last season. Did you ever think that you'd long for the play of P.A. Parenteau? He has more goals than all of these guys COMBINED.
Let's add in another bloodclot:
| | | | | |
| --- | --- | --- | --- | --- |
| Player | Games | Goals | Assists | Plus/Minus |
| Marty Reasoner | 16 | 0 | 3 | -5 |
We call them X liners because there has been no real line designation to them. And unlike the X men, these are no superheroes. Okposo has played on lines 1-3, Aucoin on lines 2-3, Bailey on lines 2-4, and Reasoner on lines 3-4. This is because John Tavares centers line one and Casey Cizikas centers line 4, so if you play with those guys, we can define you. Other than that, lines 2 and 3 are some amorphous disaster, as shown by these wholly underwhelming statistics. This leads us to a conclusion:
If there is no real designation of these guys lines, what are their roles?
Jack Capuano is not exactly an NHL caliber coach. He was an assistant to Steve Stirling, who was another coach that had no right or reason to be behind an NHL bench, so his mentoring in the profession was generally nonexistent. His development as a coach, surrounded by professional competition, has been dismal. That said, what could any coach possibly do with the aforementioned piles of wasted ice time? This is really a crucial problem, because Capuano has the same ability to step up his coaching as Josh Bailey does to step up his game. In short, if Capuano is still coach ten games from now, we're picking top five in the draft again. And if Capuano is fired this week? What miracle worker is going to look at Keith Aucoin playing wing on the second line and think that this is a cup contender? What genius is going to come up with a solution to getting Kyle Okposo to skate hard WHILE HE HAS CONTROL of the puck?  What motivational speaker will get Josh Bailey to realize that he is not Adam Oates, nor does he have Brett Hull to pass to and that he needs to shoot the puck? Who can look at this defense and not hear the Benny Hill theme running through their head?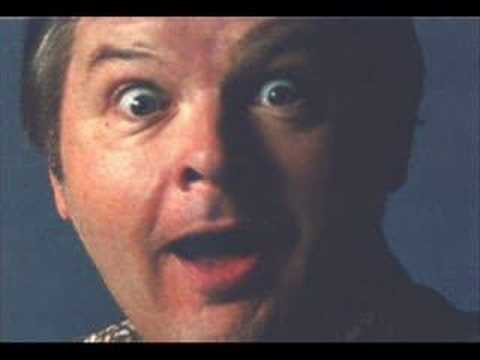 Capuano or no, this season is lost.
Don't tell that to John Tavares, because he'd rather chew his hand off than lose a game. But as awesome as JT91 is, and he is putting up superhuman Islander numbers, that's not going to last forever, so someone has to break it to him. Someone has to put on a full set of goalie gear for their own protection, and then tell Tavares:
"John, let me start off by saying, sorry about all of those empty net goals ruining your plus/minus. one day you'll be on the giving end of those, rather than receiving, I'm sure. Now John, you and Matt are wonderful. We're looking to extend Matt's contract to the length of yours, just in case if you want to bail when your contract is done, you can take him with you. But we need your help with the immediate future. We're going to waive, press box, or send to Bridgeport Aucoin, Okposo, Reasoner, and Bailey. Hickey and Finley are also in that boat. We're going to be bringing up Kiril Kabanov, Brock Nelson, and Nino Niederreiter at forward, and Matt Donovan and Aaron Ness on defense. You can audition the forwards on your wing if you like, so that we can see what assets we have. After all, we don't want to waste next season with auditions when we can get a nice sample in 25 games or so. Besides, Josh Bailey is a free agent at the end of the season and he's given us no reason to resign him, so we need to fill that spot. In addition, we're going to be bringing Ryan Strome here when his OHL season ends. We will also bring in Dr. Andres Lee, NHL's oldest rookie, once the spring semester is over and he gives the commencement speech. We're going to give Brenden Kitchon a contract, because frankly, the defense in Bridgeport is terrible. Also, this off season, we want you to help us select your first real NHL coach. We know you hate losing, so we're trying to fix this problem going forward. But this season? Do your best, don't get hurt, and try to convince Lubomir Visnovsky to stay here."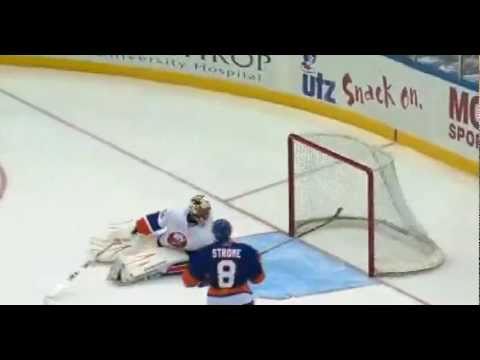 Of course, this will never happen.  Developmentally, it makes too much sense. Realistically it would cost too much money for an Islanders budget. Most important of all, if these rookies bombed, it would show what we've been saying here for a while- that Snow is afraid to expose his poor drafts so he will not promote his own picks. Thomas Hickey over Matt Donovan? Keith Aucoin over Brock Nelson? No, true believers, this is not the plan. The plan is to let Capuano continue trying to get a higher compete level out of Radek Martinek and Marty Reasoner and to develop Joe Finley into an NHL player. When that continues to fail, our next head coach will be Brent Thompson. Thompson can actually improve this team simply by doing the opposite of what Capuano does, which would be to actually coach and utilize some in game strategy. However, with the current crop of unproductive forwards and an inept waiver wire defense, the results strongly point to a lot more of the same.
Filed Under: New York Islanders • NHL • NHL Teams
About the Author: We are two long time hockey fans who certainly have our own opinions and points of view. Feel free to share yours. Follow on twitter @joshbarely
Comments (7)