MattandDan | Feb 11, 2013 | Comments 2
Anyone who has watched more than a handful of hockey games gets serenaded with statements that are undisputed in the hockey world, but in reality it doesnt make a lot of sense. We've already disproved the myth that power forwards need years to develop in our article "Ninogate," in which we use the "talent is a barometer of production" thesis in citing player statistics like a 19 year old Jarome Iginla scoring 21 goals, a 19 year old Rich Nash scoring 17 goals, a 19 year old Sean Couterier scoring 17 goals, an 18 year old Evander Kane scoring 14 goals, even a fresh from college zero AHL games 20 year old Kyle Okposo teasing Islander fans with 18 goals. And a future piece will deal with the utter stupidity spewed by cliché spouting announcers that a two goal lead is the hardest lead to play with. Yeah? So then why if, when teams go up by two, they don't pull their goalie and push for a three goal lead? If that fails, it's back to the far safer one goal lead, right?
Today's piece will fall in with another piece of unquestioned wisdom that we of course question- defensemen need more time to develop. Not that we gave it a lot of thought to a point, but I think our first real analysis of this issue involved one of our favorite Islanders: Travis Hamonic.
At the age of 20, Hamonic had a whopping 19 games of AHL play before joining and sticking with the New York Islanders. 20 certainly isn't straight from the draft, but his experience pre draft was 83 WHL games and 32 MJHL games. His post draft experience was 98 WHL games and 19 AHL games. 115 games pre draft, 117 games post draft, more time in juniors than in the AHL. In Hamonic's first two Islander seasons, he's played in 135 games, more than his pre or post draft numbers. Even though his offensive production is low this present lockout shortened season, his first two years averaged 25 points and his play put him on the plus side of +/-.
After last season, while we realized how important Hahahamonic was to this team, we also got to see players like Matt Donovan and Aaron Ness and even rarely playing former #12 overall Calvin De haan looking like they were more ready to be on ice than more "experienced" players like Milan Jurcina, Mike Mottau, Mark Eaton, as well as players from other teams like Matt Carkner, Joe Finley, and Radek Martinek, and that's when we started to question conventional wisdom and develop our "groundbreaking" sports thesis.
After looking at Hamonic, lets look around the NHL at other players and their pre NHL experiences:
Drew Doughty – NHL at 19 years old – 0 AHL games 326 NHL games and counting. Also, more points than the center who went 9th overall that year.
Zack Bogosian – NHL at 18 years old. 5 AHL games.
Alex Pietrangelo-  NHL at 18 years old. 1 AHL game.
Luke Schenn – NHL at 19. 0 AHL games.
Tyler Myers – NHL at 19 years old. 0 AHL games. Won rookie of the year.
Erik Karlsson – NHL at 19. 52 games in the Swedish Elite League. 0 AHL games.
Lucas Sbisa – NHL at 19. 1 AHL game.
Michael Del Zotto – NHL at 19. 11 AHL games.
John Carlson – NHL at 19. 48 AHL games while recovering from an injury suffered the year before.
This is just from the first round of the 2008 NHL draft. That year, 12 defensemen were drafted in the first round. 9 of them were in the NHL as teens, another one at 20.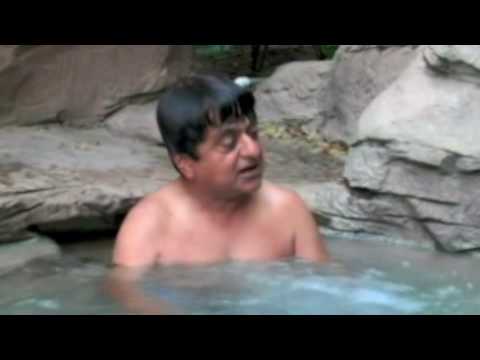 Well, those are first rounders, you may say. And? Being first round picks validates the talent thesis and eats away at conventional wisdom. But fair enough. In 2008, what players not drafted in the first round were playing NHL hockey in their teens?  No one. Jared Spurgeon missed it by a year and 23 AHL games. Jason Demers by a year and 78 AHL games. Roman Josi at 21 with no AHL games. There are a few other players who entered the league at 20 with a season or less of AHL time, but that's 9 guys out of the first round of a draft playing in the NHL as teenagers.
So was 2008 an exception? Lets look at 2009:
Victor Hedman. NHL at 18. 0 games in AHL.
Oliver Ekman-Larsson – NHL at 19. 15 AHL games.
Jared Cowen- NHL at 18. 3 AHL games during the lockout.
Ryan Ellis – NHL at 20. 0 AHL games.
Dmitri Kulikov – NHL at 19. 0 AHL games.
Nick Leddy – NHL at 19. 0 AHL games.
This is the first round of the 2009 entry draft. Of the 12 defensemen drafted in that first round, 6 were NHL regulars as teens, and 2 more were regulars at 20. 3 have had cups of coffee by 20, and one, based on recent history of first round picked defensemen and their developmental arc, can be considered a bust. His name may ring a bell. He was traded for twice in order to be taken 12th overall, but is tied for least NHL games actually played in that round, and "wins" least NHL games played by a defenseman.  Although not a deep draft for defensemen, the Islanders 5th round pick that year made his NHL debut at age 19 as well – Anton Klementyev- and currently has as many career NHL games as their first round defenseman selection, Calvin De haan.
2010? 7 first round defensemen. 2 were playing in their teens without any AHL games. Islander fans, be glad that the Rangers thought Dylan McIlrath was going to be a better scoring defenseman than Cam Fowler. Islander fans, hang your head to the thought that Nino Niederreiter would be a better scoring wing than Jeff Skinner (31 NHL goals at age 18 as he won rookie of the year).
2011? This must have been a weak draft class. Thus far, the entire 7 rounds have produced 15 players who have seen ice time in the NHL, and only 2 out of the first round. That said, 3 of the 15 are defenseman playing in the NHL as teens, although 11 defensemen were first round draft picks.
2012 was considered a defenseman's draft, but again, that can be seen as an inappropriate assessment, as 11 defensemen were selected in 2011 and 12 were selected in both 2008 and 2009. Guess these guys have short memories? Anyway, of the 5 players playing in the NHL from this entire draft, none are defensemen. That's unusual, but maybe the lockout had an effect on scouting, or the lack of camps didn't leave a guy a good shot. We do know that Ryan Murray was being penciled in to start the season as a top pairing guy in Columbus before a shoulder injury sidelined him, and the names Dumba, Trouba, Reinhart, Ceci, and Maatta are all whispered in the media to be on NHL rosters next year at 19. Maybe even a Ville Pokka or an Adam Pelech gets a camp invite for team Cap Floor with a Trap Door.
Here's an odd little stat. From the 2007 draft first round, only ONE of the 11 defensemen drafted in the first round that year missed out on playing in the NHL – Nick Ross, drafted by Phoenix. The one with the latest NHL debut? #4 overall, Thomas Hickey
So to wrap up, since 2008, 18 first round picks were NHL regulars as teenagers. That's 3 teams entire defensive corps. When you roll that age up to 20, those numbers get even larger. To extrapolate that, if you made up 3 teams D from teens, 3 teams from 20 year olds, 3 from 21 year olds, etc they'd be no one older than 29 playing defense in the NHL. We know that there are 30somethings on D, so that just makes it more competitive for the younger ones needing to be excellent just to get a starting job. Time is a factor in creating NHL caliber defensemen, but the WAY heavier weight in the equation that creates an NHL defenseman its ability. When ability needs to be refined, that's when time becomes a factor of developing that ability, as evidenced by many first round defensive picks getting regular shifts at age 20, as well as a small cross section (because we got tired coming to the same conclusion again and again) of other players of interest that weren't first rounders:
Shea Weber – NHL at 20. 46 AHL games. Second round pick. Milbury took Robert Nilsson two picks before Zach Parise, but just as bad is Dmitri Chernykh one pick before Shea Weber.
Ryan Suter – NHL at 20. 63 AHL games. Nashville got Suter and Weber in the same draft. Remember when Milbury tried the same thing with Kristian Kudroc and Branislav Mezei?
We're not blaming Snow for those Milbury picks, obviously. We do, however, notice a correlation between ownerships and lack of accountability for drafted players. Could it be because the team was never important to the owner? Could it have been a purchase for a team in order to get the land that they play on? OOOHHH did we just foreshadow a future piece? Stay tuned, and feel free to comment.
We could go on and on, but research shows us that if a defenseman drafted in the first round isn't getting a regular shift by the age of 20, he's not getting a regular shift ever. Players taken in later rounds (2 or 3) get a little bit of a pass because of the lowered expectation and talent level, but even then, 20-21 is when they should be getting looks, which makes the debut of Thomas Hickey both suspect but  typical Islanders waiver wire wishes. This also begs the question, why are neither Matt Donovan or Aaron Ness on this team? Statistically, we already know we won't ever see Calvin "No Shoulders, Mats Lindgren 2" DeHann contributing, or play in the NHL.  We, like many Islanders fans, are hoping Griffen Reinhart is here next year.  If he is not, well, reread the article. Come to think of it, why are a number of players not on this team, because we know it's not because of development.  As, it was stated earlier, we sense another piece.  As always, in the future, expect more of the same.
Stay tuned for future hockey myths debunked…The two goal lead is the worst lead in hockey, there is not place in the NHL for small players, Garth Snow would be a fine GM with resources, Charles Wang is not using the Islanders to make money in other endeavors, Josh Bailey is more than a nice guy and Sean Avery does not own the Blue Oyster Bar.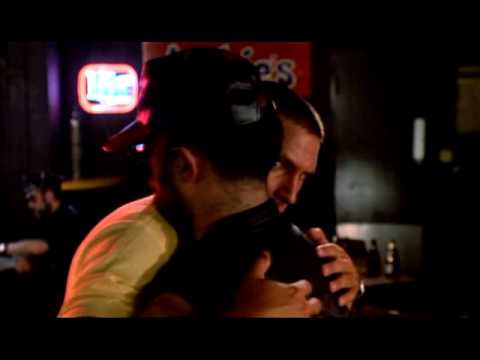 Filed Under: Anaheim Ducks • Boston Bruins • Buffalo Sabres • Calgary Flames • Carolina Hurricanes • Chicago Blackhawks • Colorado Avalanche • Columbus Blue Jackets • Dallas Stars • Detroit Red Wings • Eastern Conference • Edmonton Oilers • Florida Panthers • Los Angeles Kings • Minnesota Wild • Montreal Canadiens • Nashville Predators • New Jersey Devils • New York Islanders • New York Rangers • NHL • NHL Teams • Ottawa Senators • Philadelphia Flyers • Phoenix Coyotes • Pittsburgh Penguins • San Jose Sharks • Satire • St. Louis Blues • Tampa Bay Lightning • Toronto Maple Leafs • Vancouver Canucks • Washington Capitals • Western Conference • Winnipeg Jets
About the Author: We are two long time hockey fans who certainly have our own opinions and points of view. Feel free to share yours. Follow on twitter @joshbarely
Comments (2)