MattandDan | Jan 29, 2013 | Comments 2
This is the most obvious, to the point thing we're ever going to write. The DP era has to end.
Not should end. Not must end. Those are thoughts, not actions.
Rick DiPietro is a good guy. He wanted to be an Islander for life. He signed a lifetime contract which, at the time, was stupid in term length, but fairly compensated for a #1 goalie. Disgusting Rangers goalie Henrik Lundqvist makes more than $2 million a season more than DP, but is not 50% better statistically. Well, then. All seemed wonderful in DP land. He had a good year. He made an all star team. There was talk about a three headed goalie monster in the NY area with DP, Dungqvist and Brodeur. Islander teams were making playoffs. Life was good.
Then the all star game. The hip. The concussions from running around like a lunatic diving for pucks. The NHL created a zone to help keep Rickety in check and away from the corners where Dominic Moore boarded him. The knees giving way when overcompensating for hips. The knee caving in overcompensating for the bad knee. The face smashing from Brett Johnson. The water in the knee leading to ending a season.
48 games played in 4 years. $18 million over that same time. $375,000 per game. If that was prorated for a season, it would be a one year, $30,750,000 contract. Or the salary cap in the KHL.
It's not just that he plays like he's 90 when he gets in a game 10 times a year. He needs adjustment time, so you're just handing points away to other teams as DP gets used to a live game after months on a bicycle.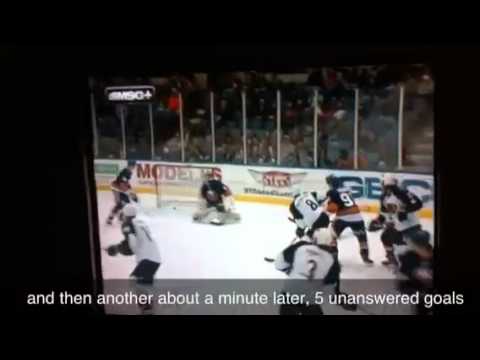 It's also that singlehandedly, he takes up 10% of the salary cap. And he's a part timer. Between DP and the Yashin buyout, 15% of our payroll does nothing. Then you need to go out and get a starter, and another backup. In the case of the 2012-2013 Islanders, Nabokov and one of the Bridgeport kids will add $3.5 million to the cap to do what DP can't- play as a regular, and stay healthy. $8 million tied up in goal is 20% of our cap floor team payroll- 25% factoring in Yashin.
Mike Milbury made this Rick Dipietros team. Garth Snow made this John Tavares's team. Franz excluded, it's time for Garth to cut that final Milbury cord.
Filed Under: Boston Bruins • Buffalo Sabres • Florida Panthers • New Jersey Devils • New York Islanders • New York Rangers • NHL Teams • Philadelphia Flyers • Pittsburgh Penguins
About the Author: We are two long time hockey fans who certainly have our own opinions and points of view. Feel free to share yours. Follow on twitter @joshbarely
Comments (2)