Jamie Fraser | Aug 09, 2011 | Comments 1
Recently Dmitry Chesnokov of Puck Daddy's Yahoo Sports translated a Russian interview Kovalev had with Pavel Lysenkov of Sovetsky Sports. Alexei Kovalev was pretty clear for his dislike of Ottawa during his 2 year deal.
Kovalev is an interesting character. He has the skill set of some of the best hockey players in the National Hockey League but has an overblown case of narcissism.
Drafted by the New York Rangers in 1991(15th overall), Kovalev has had a turbulent career. Nights of wonderful skill and amazement dazzling the highlights. Other nights he'd disappear leaving people to question if he was really on the ice at all.
If you look in the dictionary for enigmatic you'll see a picture of Alexei Kovalev. What's Kovalev's response to his enigmatic career you say? Well Kovalev had this to say  " One journalist wrote it when I was still playing in New York, and then it all started. There are such reporters, who don't watch hockey, don't understand it — but they will still say that Kovalev doesn't give his all. That he plays whenever he wants. They are short on their own opinion." True media does overblow things but he's not taking any responsibility for nights being benched or called out for his play.
Hmmmm…. ok so what else is the media's fault? "The fact that I am criticized" says Kovalev (note: if you have a violin play something sad right now) My understanding in a cap salary league you are going to take some heat. Especially if you make $5 milion+. So Kovalev knew(hopefully knew) the risk of signing with a smaller market team in a city where their hockey is the only professional team. So haters going to hate!
What I love about Kovalev's interview is his comments about former coach Cory Clouston and the Ottawa Media. Well we all know Clouston's inability to communicate and have nice suits. So Kovalev's comments about Clouston is understandable "In two seasons I still couldn't understand the ideas of our coach Cory Clouston. It seemed that he scoffed at some players." Is this why Heatley left?… probably. "You have to treat players kindly. If you leave someone on the bench you should explain why it happened. This is coach's job. But when a player is benched and doesn't understand what is happening, he becomes lost." Kovalev isn't a little kid anymore he should have understood why he was being benched without the coach telling him. Oh wait I forgot you have a bit of narcissism.
Well then Mr Kovalev I suggest you read the paper?  Oh wait Kovalev's opinion of Ottawa journalists is that they don't watch hockey."When they fly with the team and go through the [metal detector] at an airport, their bags are filled with beer. You realize right away what these people do when they write about the NHL". Well I've gotta say those journalists might be in the wrong line of work and might want to check out the movie "Layer Cake" for some ideas.
I just don't understand why he can't take the blame. Even with his brief stint in Pittsburgh "Everything was fine. I had played for Pittsburgh before. The atmosphere doesn't change there. But my style didn't fit with the game coach Dan Byslma was implementing. There is nothing else to explain it with." Oh well that's life! By the way here's great song about Kovalev's return to Pittsburgh 
Kovalev is still a great player not many have scored 1000 points and played in 1302 games. But do I think he's a hall of famer? Not at all. But I'll remember him for this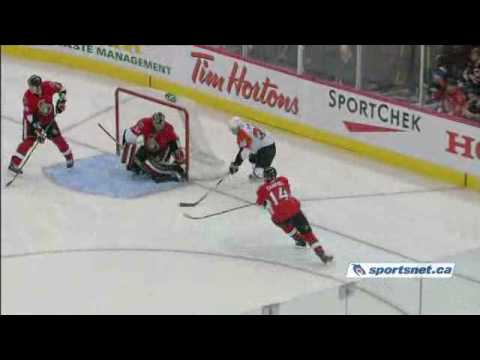 Enjoy the KHL Alex Kovalev! I really hope that he complains about the ice size adjustment or the journalists bring suitcases full of vodka on flights haha.
Thanks for reading
Filed Under: Eastern Conference • Featured • Montreal Canadiens • New York Rangers • NHL • NHL Teams • Ottawa Senators • Pittsburgh Penguins • Satire
About the Author: Hi,I'm Jamie. I live in Crosbyland aka Halifax,Canada and I am currently the Ottawa Senators blogger for hockeyindependent.com Follow me on twitter @JamezFraser
Comments (1)