esd714 | Feb 12, 2011 | Comments 1
So a funny thing happened on Long Island last night.  When a brawl (OK 3 or 4) broke out at a hockey game-an on-ice rivalry was revived.  In this uber-connected world, the fans now can do more than root from afar.
So while AHL call up Michael Hayley (Trevor Gillies called him cousin Mike in for a visit) was busy hitting and punching everyone (and remember he scored a pretty goal on a near end to end rush) there was also lots of this: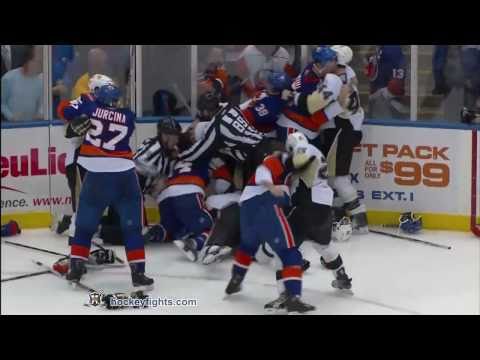 And a bunch of this: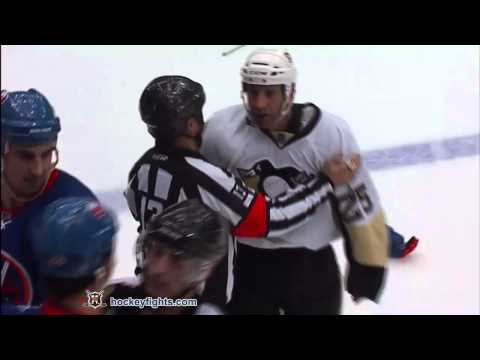 Over on Twitter, Islanders' fans backed their team standing up, while Pens fans invoked the Todd Bertuzzi blindside on Steve Moore, and were calling the game a disgrace.  The beauty of instant analysis I suppose.
I can tell you; since I was at the game (and I am an Islanders fan) it was a lot of fun.  Someone I was with called it a once in a lifetime game.
It could be once in a lifetime until April 8 when the two sides meet again.  No doubt cousin Mike will have some company on the bench-and the Pens will be loaded for a battle.
No doubt this will be high on the payback list: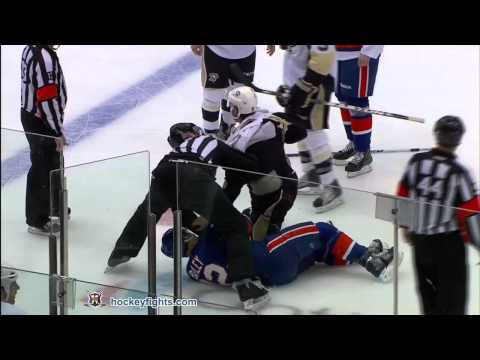 And the fans will be in the house and watching TV-ready to chirp and share as much as the players.
Filed Under: New York Islanders • NHL • Pittsburgh Penguins
About the Author: I've spent more than 10 years helping big media learn to embrace the great digital divide. One of my current focuses is how to integrate social media into the daily lexicon. In looking around there are people who do it well, and people who just don't. Its my goal to make sure we are all good at it.
Comments (1)